Facility Maintenance & Energy Manager -
04.05.2023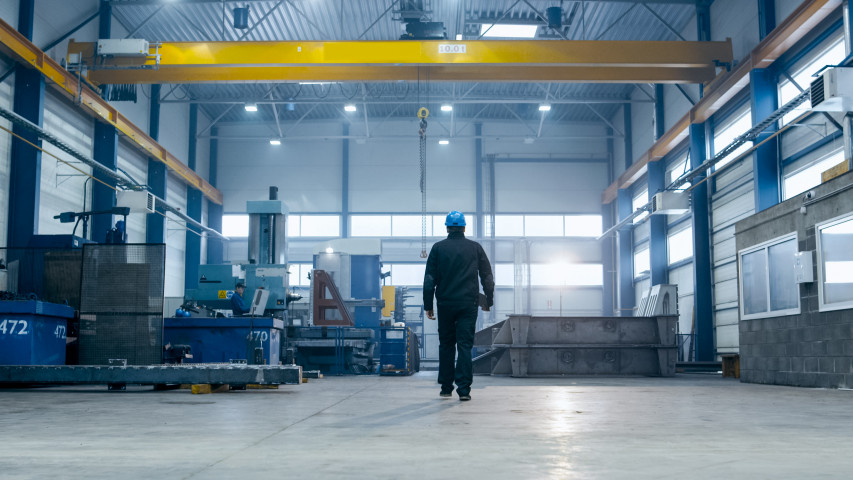 ---
DUNA-Corradini S.p.A. is looking for a Facility Maintenance & Energy Manager who must have gained at least 6/8 years of experience in medium-large manufacturing companies, modernly structured and technologically complex. The role will manage and coordinate the Ordinary, Preventive and Extraordinary Maintenance activities of the plants and guarantee an efficient and professional working environment, respecting set costs, times and quality standards.

Main responsibilities

• Guarantee the development and coordination of the internal and external staff activities related to operational services: maintenance technicians, painters, locksmiths, cleaning staff, etc. If the provided by external companies, manage relations with the suppliers, negotiating the supply contracts' terms and monitoring their full compliance.
• Ensure the full compliance of all activities concerning standards and regulatory constraints in force for Health, Safety and Work Environment.
• Manage contingencies and emergencies that may affect the business continuity, according to the established protocol.
• Manage sites' contracts and tenders in the Facility, Maintenance and Energy areas in coordination with RSPP, Management and third parties in charge.

In the Facility field:
• Plan the available resources management for hard and soft services (cost forecasting and cost allocation).
• Manage services related to physical infrastructures (hard services): heating and air conditioning systems, electrical, water and fire protection, and take care of the maintenance of facilities, windows, office furniture, etc.
• Manage all services aimed at improving the working environment (soft services): cleaning and non-industrial waste management services, reception and security concierge service (in coordination with HR), mail and internal logistics, canteen catering service, etc.

In the Maintenance field:
• Manage Ordinary, Preventive and Extraordinary Maintenance activities of all plant and machinery in the plant.
• Implement an efficient spare parts warehouse management system to ensure the operational continuity of processes, facilities and plants.
• Carry out the constant updating of the management system to ensure coordination with other Departments

In the Energy field:
• Monitor and analyse internal consumption data to propose an intervention plan to the Technical Investment Committee, based on the Assessment and Company objectives.


Requirements

• Technical-scientific degree.
• Knowledge of the main and most recent technologies used in plants, infrastructures and energy interventions in medium-complexity facilities.
• Knowledge of budgeting processes and analysis of economics in industrial investment project.
• Knowledge of current Legislation on Safety, Health and Working Environment.
• Preferential knowledge of main standards and regulations, including:

Machinery Directive 2006/42/EC

Legislative Decree 81/08 for parts concerning the maintenance of plants and equipment, in particular:

Art. 46 (Fire Prevention) Legislative Decree 81/08 and Ministerial Decree of 01/09/2021
Art. 86 (Conformity of electrical systems) Legislative Decree 81/08 and Presidential Decree 462/01
Art. 71 (Pressure equipment) Legislative Decree 81/08 – Annex VII

PED Directive (2014/68/EU)

D.P.R. 74/2013
• Knowledge of efficiency methods (e.g. TPM, Six Sigma, Lean) considered a plus.
• Excellent predisposition to teamwork and ability to work organisation.
• Excellent knowledge of English.

Place of work: Soliera (MO)

---
Benötigen Sie
technische Unterstützung

für die Produktauswahl?
Wollen Sie ein

Angebot

anfordern?
Möchten Sie eine

E-Mail

senden?