CHRISTMAS IN DUNA: JUST THANKS!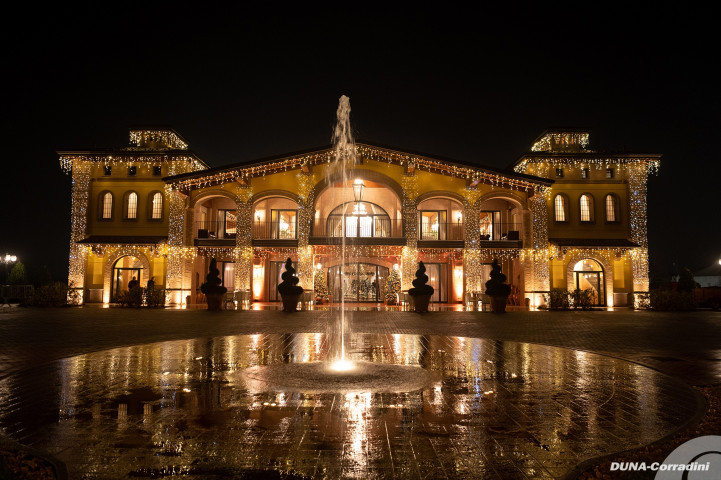 ---
05.01.2023
Once again this year the DUNA Group undertook to organize its Christmas Party, a special moment to celebrate together, in complete safety, and thank the entire Team for the commitment and passion that have allowed us to achieve important goals in 2022
2022 was a year of great human, economic and social challenges, but at the same time full of new projects and great satisfactions. That's why the DUNA Group wanted to bring together its entire Team, in complete safety, to share the investments made and the results achieved, to reflect on new growth opportunities but above all ... to celebrate Christmas together!
Together, because it is only thanks to the competence and passion of each of us that we can achieve our goals, only thanks to teamwork and the desire to roll up our sleeves that innovative projects and excellent solutions come to life.
Once again in 2022 we have carried out outstanding projects, respecting deadlines and exceeding expectations. From the optimization of the upcycling plant for the industrial production of CORALIGHT®600, the new high density and high performance polyurethane boards made from secondary production scraps, to the huge investments in know-how and cutting-edge technologies to develop solutions capable of anticipating the needs of international customers. From the attendance to the main international Fairs to the promotion of important socio-cultural projects, such as the artistic collaboration with the Brera Academy of Fine Arts or the sponsorship of local Charities. Without forgetting our constant commitment to the environment and the full sustainability of the processes and products of the entire DUNA Group. This year, for example, DUNAPACK®, our Division specialized in on-demand foam, air and paper packaging, has expanded its Air in Place range by launching the new DUNAPACK®RIO film, the air cushion made of industrial pre-consumer recycled plastic, and has updated the screen printing of all its air and foam packagings to indicate to the consumer the correct disposal methods, anticipating by several months the entry into force of Legislative Decree 116/2020 on Environmental Labeling.
Years go by, challenges are pressing but we remain firmly convinced that, in order to continue to grow and innovate, it is essential to remain faithful to our values, cultivate our roots and above all operate in an ethical and responsible way. As our Code of Ethics reminds us every day, updated just at the beginning of 2022 to reaffirm Duna's commitment to full compliance with the Rules and full respect of the Environment, the People, our Collaborators and all Stakeholders. A sense of Responsibility recognized also by the CRIBIS PRIME COMPANY Certificate, awarded to us once again this year as a demonstration of the maximum reliability of DUNA as B2B business partner.
We also firmly believe that certain Values, such as the Respect for the People, lend themselves better to deeds than words, which must be concretely realized every day and not just declared. Our ZERO INJUIRIES Record, confirmed once again in 2022, is certainly the result we are most proud of, made possible by constant attention, technological investments and concrete actions aimed at guaranteeing the full Safety, healthiness and quality of our work environment: it is forbidden to lower our guard on such an important issue for the individual, the Company and the entire Community!
Innovation, creativity and collaboration have always been part of our DNA and will continue to guide DUNA in the many tomorrow projects. For this reason, every year for Christmas we want to gather our TEAM to share the results obtained and to thank all our Collaborators for the effort put in yet another very challenging year.
To relive the best moments of our Christmas Party, do not miss the video and photos
Once again, thanks to the whole Team and to those who made this special event possible.
Happy 2023 and... GO DUNA!
Besoin d'
assistance technique

pour la sélection des produits?
Vous souhaitez demander un

devis

?
Voulez-vous envoyer un

e-mail

?