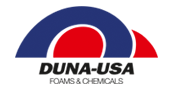 Scenic, film and theming carvable foams.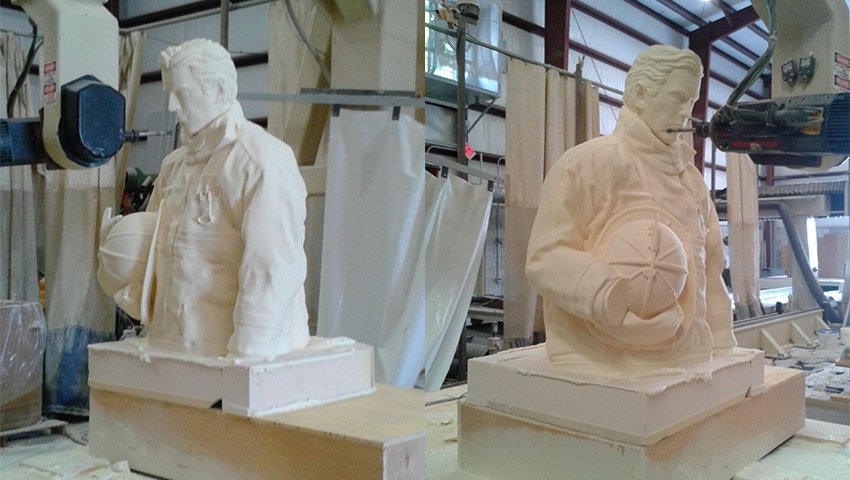 CORAFOAM® Prop Foam for Prop Building
CORAFOAM® R-series Polyisocyanurate Foam is a new series of Prop Foam developed specifically for the carving industry. This new product line includes Prop Foams dedicated to set and stage design or scenography. CORAFOAM® Prop Foam is specifically designed for the scenic, theming and film industries. Thanks to its desirable properties, Prop Foam is suitable for applications requiring strength and a higher level of detail not achievable with styrene. Prop Foam can be easily carved by both machine or hand (but not hot wire), making it a versatile product for sculpting.
CORAFOAM® Prop Foam R-Series includes three products, different in density and thickness range, and each with a unique maximum block size.
R20 Prop Foam
Available up to 24" thick with a density of 2lb/ft³
R40 Prop Foam
Mid-range density Prop Foam with a maximum thickness of 18" and a density of 4lb/ft³
R60 Prop Foam
Densest Prop Foam available at 6 lb/ft³ with a maximum thickness of 12"

Prop Foam specs table:
| Product | Density (lb/ft³) | Sheet Size | Thickness |
| --- | --- | --- | --- |
| R20 | 2 | 48" x 96" | Up to 24" |
| R40 | 4 | 48" x 96" | Up to 18" |
| R60 | 6 | 48" x 96" | Up to 12" |
Prop building material require a few property to give set scenographer freedom in realizing great design with a high level of accuracy, stability and ductility.
For high level props to be built, DUNA USA foam has these main features:
consistency is grain free, which makes Prop Foam easy to carve;
bonding Prop Foam blocks is simple and allows to design large scale props;
while being a high strength material, Prop Foam remains lightweight;
CORAFOAM® Prop Foam is compatible with most coatings, which makes it easy to meet design requirements;
Prop Foam is non-toxic (dust mask are still recommended to prevent inhalations);
thanks to its closed-cell, Prop Foam does not absorb water.
As a versatile, high-performance material, Prop Foam enables designers to create props for several applications:
Foam Props: Prop Foam is perfect for creating props of different sizes and shapes. Prop Foam is also compatible with almost any type of coatings making the possibilities limitless.
Set design: with Prop Foam, you can easily sculpt stage props and scenery. Prop Foam's large sheet sizes make it easy to product large-scale scenic elements, from a single block of foam or by bonding multiple blocks together.
Large-scale characters: large blocks of Prop Foam are easy to move and fabricate. Animals and antique statue replicas can be easily fabricated and transported, with greater strength than typical styrene products.
Molds and Plugs: Prop Foam can be used as a vacuum form plug. Mold making with R-series Prop Foam lets you recreate a perfect copy of any original subject.
Museum Exhibits: Foam Props represent a valuable tool when it comes to recreating scenery or temporary stages for museum exhibits.
Sculpting Foam: with Prop Foam, it is easy to create complex shapes and carve highly detailed sculptures.
Prop Building: Foam can be used as a prop material or it can support the prop building process.
Contact us
+1 281-383-3862 | Toll free:866-383-DUNA
info-dunausa@dunagroup.com
Get in touch to know more about PROP FOAM!
Request sent successfully.
Your message could not be sent. Please verify the captha code and try again.