THE DUNA GROUP WITH PRIMO PIANO: "HEALTH IS NOT A DIY!"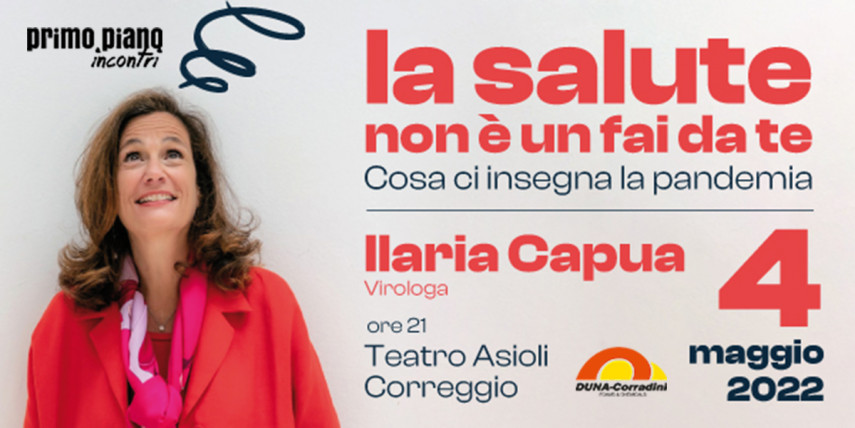 ---
29.04.2022
THE DUNA GROUP WITH PRIMO PIANO: "HEALTH IS NOT A DIY" _ INTERVIEW WITH VIROLOGIST CAPUA
The DUNA Group is proud to support the initiative "Health is not a DO-IT-Yourself. What the Pandemic teaches us", the Conference organized by the Cultural Circle Primo Piano of Correggio and chaired by the International Virologist Ilaria Capua to raise awareness of the importance of the scientific and civil Community for the well-being and health of each of us.
At the Asioli Theater in Correggio, Wednesday 4 May 2022 at 21:00, Dr. Capua will explain how only a cohesive and circular system can guarantee the protection of the Individual, accompanied by Alessandra Ferretti, journalist and scientific popularizer of the Sole 24 Ore, and Ilenia Malavasi, Mayor of Correggio
Attendance to the event is free, subject to mandatory reservation. For more info and registration, visit https://www.primo-piano.info/la-salute-non-e-un-fai-da-te/
Besoin d'
assistance technique

pour la sélection des produits?
Vous souhaitez demander un

devis

?
Voulez-vous envoyer un

e-mail

?