COMPANY CODE OF ETHICS, y.2021 updated version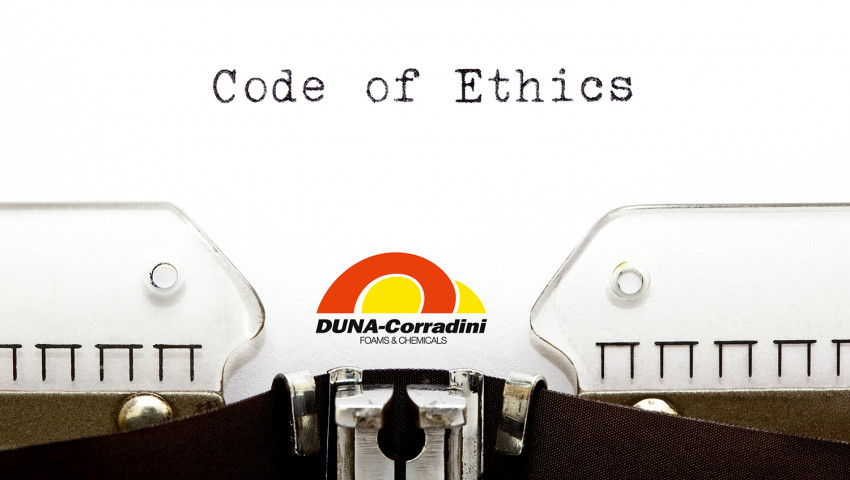 ---
15.12.2021
Seven years after the first edition, the updated version of DUNA's code of ethics confirms the principles in which we believe and describes the values that inspire our daily work.

"I have always believed that transparent, ethical and compliant behaviour is essential to a sound management of business activities and relationships. In fact, I think this is always true, both in the office and in our private life, so as to build and maintain solid foundations to every relationship, be it professional or personal, which enables growth while respecting the individual." The updated version of our Code of Ethics starts with these words: it is the letter written by Marta Brozzi, President and CEO of DUNA, and it introduces the motivations and the targets that are at the base of our choice.
But let's start from the meaning: what exactly is the Company Code of Ethics?
The Company Code of Ethics is a document drawn up and adopted on a voluntary basis in a professional context which aims to define a set of ethical and social standards. The rules, drawn up by the company, are inspired by a series of principles that establish the ethical-social responsibilities of the members of the organization both inside the organization itself and outwards. The Company Code of Ethics represents the charter of rights and duties that all actors in the company are invited to remember and observe. Given the voluntary nature of its origin, the principles contained in it are not binding under the law, but they are rules that aim to establish correct and virtuous customs and conduct that every member of the organization is invited to adopt.

The will to grow and create value in an ethical, lasting, and sustainable way, in compliance with the laws, the protection of the person, work, relationships and the environment led DUNA to write its first code of ethics in 2014. Today, in 2021, we chose to update it so that, perfected in principles and processes, it can further strengthen the trust that our Stakeholders place in our group, because "only through the respect of others, we will earn their respect."

The document is available in Italian and English on our website: visit our page "Ethics and Sustainability" on dunagroup.com/company. In this way it will be easier to share it with all employees and partners both inside and outside the organization.