DUNA TO PRESENT BLACK CORINTHO® AT THE AERODEF CONFERENCE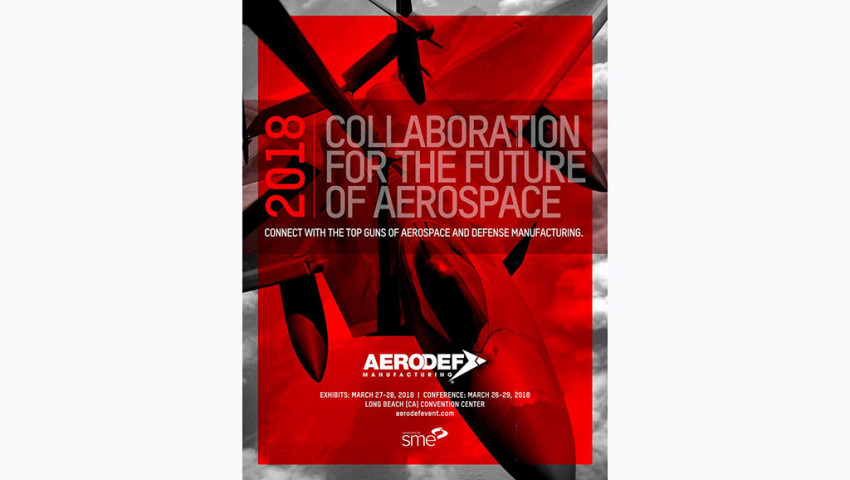 ---
13.02.2018
DUNA was selected to be among the speakers at the aerospace and defense industry conference AERODEF MANUFACTURING (March 26-29, 2018, Long Beach, California, USA).

Our R & D manager, Dr. Massimiliano Motta will present BLACK CORINTHO® to an audience of industry specialists. It is the first polyurethane board with the characteristics of:
- resistance to high temperatures (+200° C)
- higher dimensional stability (low CTE)
- excellent thermal conductivity (which accelerates the processes in the autoclave)

The many applications carried out have shown that BLACK CORINTHO® is an effective and smart alternative to the boards currently used in the aerospace and automotive industries for certain applications.
Its main use lies in the processing of molds designed to laminate pre-impregnated carbon fibers in autoclaves, especially the boards intended for the processing of prototypes, small series and one-off applications.

In fact, traditional polymer-based boards are not able to satisfy the requirements of thermal stability, thermal conductivity and dimensional variation required for autoclaving cycles and can not therefore be used for this type of processing.

So far, aluminum and other metal alloys are the only materials capable of satisfying these criteria but with obvious drawbacks such as high weight, high cost and long processing times naturally linked to higher production costs.

Our goal was to develop a polyurethane board resistant to high temperatures and pressures typical of the autoclave, with low CTE (linear thermal expansion coefficient) but, at the same time, highly conductive, to offer a significant reduction in autoclaving times.

The thermal and mechanical characteristics of BLACK CORINTHO®, available today in the 800 and 1100 kg / m³ densities, make it a viable and advantageous alternative to epoxies, aluminum and metal alloys, whose advantages include:

- reduced processing times in the oven and in the autoclave
- reduction of CNC machining time
- excellent workability
- superior surface finish
- lower material cost
- easier handling thanks to the low weight

The aim of our presence at the AERODEF Conference is precisely to speak directly to one of the world's most qualified and experienced public, the concept that now alternatives to metals and epoxies exist. BLACK CORINTHO® is specifically designed for the aerospace industry, for the production of molds / master models, even capable of accelerating the autoclave process.

For more information on BLACK CORINTHO® contact us, visit the page dedicated to CORINTHO® materials or visit us at our stand 1058 in AeroDef from 26 to 29 March!