DUNA TOGETHER WITH PROGETTI DEL CUORE: new means of transport for the Carpi territory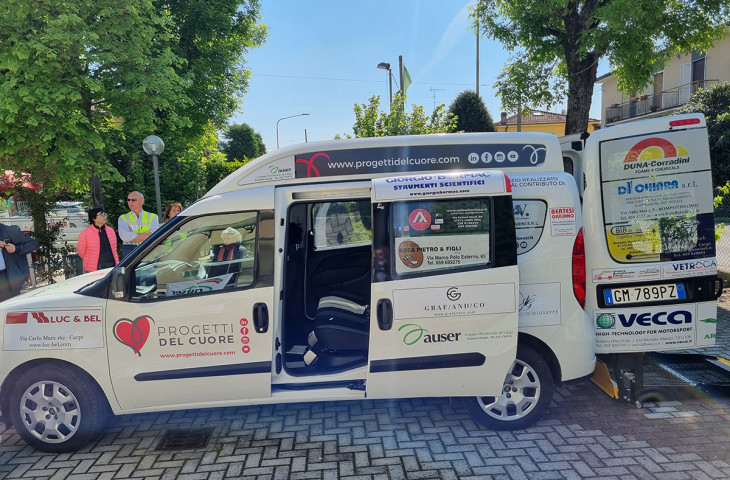 ---
27.04.2023
Once again the DUNA Group is proud to collaborate with "Progetti del Cuore" to support the local community and donate to the AUSER VOLONTARIATO DI MODENA ODV a new means of transport for the Carpi territory
DUNA has always been committed to supporting local voluntary Associations to thank the community that hosts us and every day inspires our growth and innovation path. Once again this year we have decided to support " Progetti del Cuore" and the initiative in collaboration with AUSER VOLONTARIATO DI MODENA ODV - GRUPPO TERRITORIALE DI CARPI to provide the territory of Carpi with a new means for transport for people in need.
The delivery ceremony of the new Doblò took place on Thursday 27th April 2023 at the ARCI Due Ponti Senior Social Center in the presence of local authorities, the AUSER Association President Dr. Michele Andreana and Andrea Corradini, Safety & Environment Manager of DUNA-Corradini, called to witness the constant DUNA commitment towards our beloved Territory.
A small gesture for a great Community
GO DUNA!