DUNA-USA supports students competition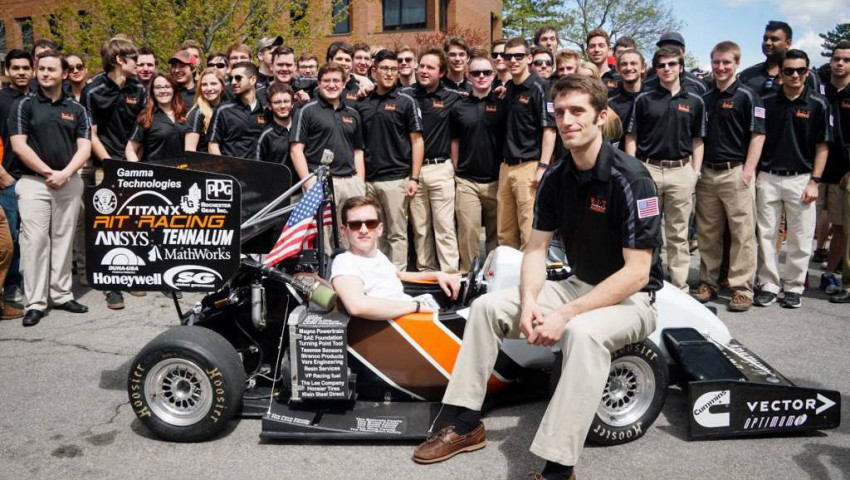 ---
21.07.2016
DUNA-USA provided support for the Rochester Institute of Technology's FSAE race car, in the form of donated CORAFOAM® tooling board this year. FSAE is a student design competition created in 1978 and consists of student teams designing and producing race-ready Formula style race cars.
The donated CORAFOAM® was CNC machined into molds used to create many of these new components of the car: the chassis, ergonomic seat, and almost all molds required for their aerodynamics package.
According to Austin Bruce, Chassis Engineering Manager "We had used tooling board in the past from various suppliers, and we found that we were able to use a lower density with the CORAFOAM and still achieve a nice finish. It was also nice because the lower density made transportation easier."
For additional information about the RIT FSAE team, please visit: http://www.rit.edu/kgcoe/formula/.
For additional information on the project, see the whole story here: DUNA-USA PROJECT SPOTLIGHT