DUNA-USA To Feature High-Temperature "DUNAPOX™ BLUE SEA 125" Epoxy Sealer at CAMX Anaheim September 27-29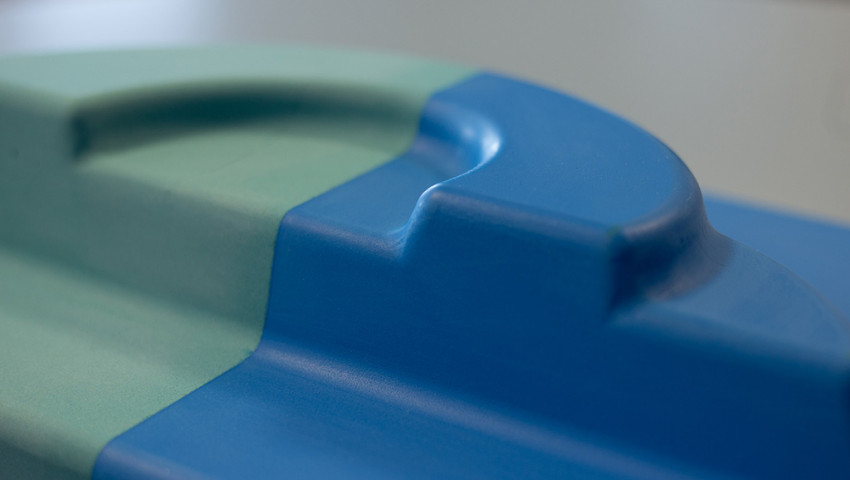 ---
20.09.2016
DUNA-USA will be featuring their new DUNAPOX™ BLUE SEA 125 high-temperature epoxy sealer at the CAMX Expo in Anaheim, CA. CAMX is the industry's premier composites and advanced materials event and will be held at the Anaheim Convention Center from September 27-29.
DUNA-USA will showcase their hightemperature tooling system, along with their signature line of CORAFOAM® tooling and modeling boards at booth # G32.


The DUNAPOX™ BLUE SEA 125 epoxy sealer can withstand temperatures up to 400°F and can be applied to polyurethane, epoxy, and other tooling materials.
According to Dr. Max Motta, R & D Manager for the DUNA Group, "DUNAPOX™ BLUE SEA 125 is designed for high-temp applications up to 400°F without cracking or degradation. Once cured, the sealer has a Shore D hardness of 85, resulting in a tough, ultra-smooth tool surface, ideal for the demanding tolerances of today's aerospace industry." DUNAPOX™ BLUE SEA 125 is easy to apply and can be brushed, rolled or sprayed.

Applications include use with high-temperature curing prepregs on projects including composite layup tooling, prototyping, and master model making. In addition to sealing polyurethane and epoxy tooling boards, evaluations are underway partnering with Electro-Tech Machining (Long Beach, CA), addressing graphite tooling and composites sealing applications.

DUNA-USA also offers the BLUE CORINTHO® HT 700, a high-temperature tooling board capable of withstanding 400°F, and their CORAFOAM® line of modeling and tooling boards ranging from 4 lb/ft³ through 31 lb/ft³. Polyurethane tooling board is often used in place of metal tooling due to its ease of machining and ability to accommodate design changes with much less labor than an aluminum tool.

Electro-Tech Machining is one of the leading graphite machine facilities in the United States and has been in business since 1936. Wtith manufacturing capabilities that include 4 and 5-axis CNC machines, ETM can produce complex, high-quality tooling and are AS-9100 registered. Additional information can be seen at: www.etmgraphite.com.

The DUNA Group, comprised of DUNA-USA, DUNA-CORRADINI, and DUNA-EMIRATES, has been manufacturing foams, chemicals and adhesives for the aerospace, insulation, modeling, signage and composites industries since 1957. They have locations in the USA, Italy and United Arab Emirates.
Find here your free pass for CAMx.