DUNA-USA to unveil new "BLUE CORINTHO® HT" at CAMX Dallas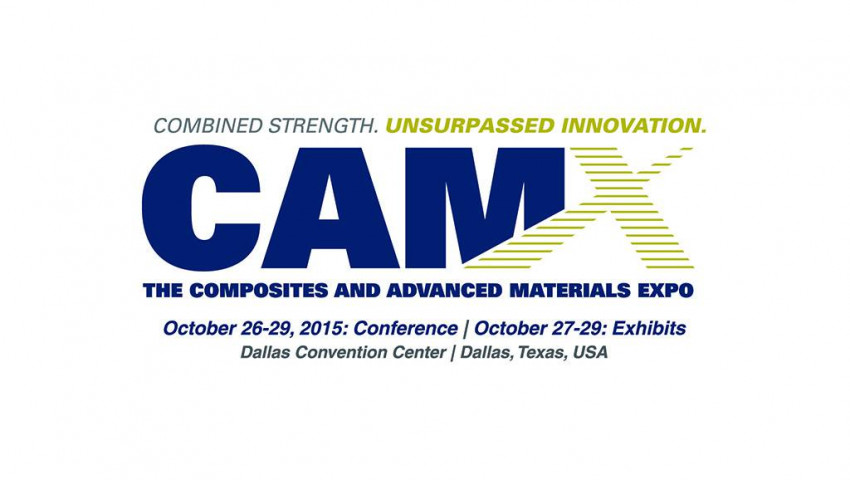 ---
14.10.2015
DUNA-USA will debut the new BLUE CORINTHO®HT high-temperature polyurethane tooling board at the CAMX Composites and Advanced Materials Expo October 27-29 in Dallas, Texas. Designed for high-temperature tooling applications such as prototyping, prepreg composite layup tooling, and master plug and mold making, the BLUE CORINTHO®HT will be showcased in booth # N111 at the Dallas Convention Center.
BLUE CORINTHO®HT features a high glass transition temperature of 509°F, and a low thermal conductivity that provide a stable platform for producing accurate master models and layup tools. "The BLUE CORINTHO® HT was designed to be a game-changer in today's aerospace tooling market," states Andrea Benedetti, CEO of DUNA-USA. "In most cases, its low thermal-conductivity and high Tg enable the prepreg to cure before the board even comes close to its maximum temperature capability, meaning higher part-accuracy and less movement."
Potential for higher-temperature applications:
DUNA-USA commissioned well-known aerospace think tank Stealth Composites to conduct multiple prepreg composite layup tests with the BLUE CORINTHO®HT as a master mold. "We produced accurate carbon fiber parts at autoclave temperatures of 250°F and 350°F," said John Dice, President of Stealth Composites in Philadelphia, PA. "The BLUE CORINTHO® HT performed so well due to its unique thermal characteristics, that we feel it may be able to mold at even higher temperatures."
In addition to its exciting thermal capabilities, the BLUE CORINTHO® HT is lightweight, faster to machine, and easier to handle than tradition metal tooling, making it an affordable alternative for low-volume prototypes or composite layup tools.
BLUE CORINTHO®HT is manufactured by the DUNA Group, a group of companies known for manufacturing high-performance polyurethanes and epoxy resins. Designed specifically for aerospace and composites companies desiring a high-temperature, polyurethane foam, the BLUE CORINTHO®HT delivers excellent thermal and machining qualities for businesses interested in utilizing a cost-effective master mold material.
Additional information about DUNA-USA can be seen by visiting: www.dunagroup.com/usa, or calling: (281) 383-3862.
Stealth Composites is an aerospace and defense engineering company, specializing in product development, prototyping, development of high performance materials and limited run manufacturing of advanced composite parts and assemblies. Stealth is a U.S. citizen owned and operated company. They are conveniently located in the greater Philadelphia, PA area. Additional information can be seen at: www.stealth-composites.com or by calling Stealth Composites directly at: (215) 919-7584.
The DUNA Group, comprised of DUNA-USA, DUNA-CORRADINI, and DUNA-EMIRATES, has been manufacturing foams, chemicals and adhesives for the insulation, modeling, signage, tooling, aerospace, and composites industries since 1957. They have locations in the USA, Italy and United Arab Emirates. Additional information can be seen at: www.dunagroup.com/usa.