DUNAPOL® C Systems for supports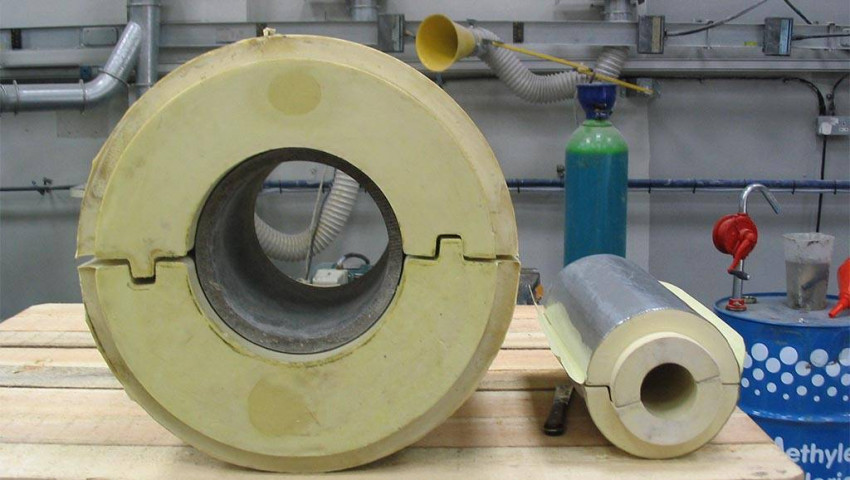 ---
22.07.2015
New Pipe Support Pour-In-Place Insulation System by DUNA Offers Custom Gel/Cream Time Systems. DUNAPOL® System is Designed to Increase Production Efficiency, Reduce Labor
DUNA is now offering injection/pour in place insulation solutions in the form of DUNAPOL® C, a family of liquid polyurethane systems designed to provide insulation for petroleum, chemical, LNG, LPG, and ethylene plants and oil and gas ducts.
Features include:
· Operating temperatures from -328°F/+212°F (-200°C/+100°C)
· Optimized extraction capacity and surface finishing, even with unheated molds
· 1:1 component ratio by weight, simple to use for automated or manual systems
· Exceeds CTSR limit value of 1.5, enabling insulation integrity while under thermal stress
· Excellent horizontal and vertical flammability ratings
According to Chris Bullock, Technical Sales Rep. at DUNA-USA, "With 3 different reaction times available, production speed can be increased or decreased per project, creating a greater degree of control and efficiency in the workplace. Additionally, DUNA-USA can provide hands-on expertise in selecting the right product for your existing equipment."
DUNAPOL® C also further benefits companies focusing on a LEAN manufacturing doctrine or ISO certification. "DUNAPOL® C offers an innovative insulation solution that is a cut above the standard fabricated system by reducing waste, and decreasing labor time," states Bullock.
Sheldon Yoder, President of AAA Technologies has seen firsthand the benefit of switching to the DUNAPOL® C system: "We've purchased CORAFOAM® from DUNA-USA for years, in densities ranging from 6 lb/ft³ to 31 lb/ft³, and it's worked beautifully. With the development of the pourable DUNAPOL® C system, it's added an even higher level of efficiency to our operation. Since we've switched to DUNAPOL® C from our previous pouring system, we've realized a 10% greater production efficiency due to better cream and release times. The system is much less complicated than what we used previously."
Additional DUNAPOL® C features include:
· Fast demolding time
· Slow cream time
· Suitable for HP/LP machine or manual mixing
· Enhanced fire reactions
Parties interested in the DUNAPOL® C system can take full advantage of technical on-site training provided by our insulation experts. To schedule an appointment, please contact:
EUROPE/ASIA:
- enrico.severi@dunagroup.com, tel. +39 (0)59 893911
AMERICAS:
- chris.bullock@dunagroup.com, Tel +1 (866) 383-3862
AAA Technologies was founded in 1971 to provide "Total Solutions Service" to the industrial piping market. AAA Tech can analyze, design, manufacture and supply pipe support systems for pipe support systems in a variety of industries including chemical processing and petroleum refining. In addition to pipe supports, AAA Technology can also provide piping stress analysis service. Additional information can be seen at: http://www.aaatech.com/.
The DUNA Group, comprised of DUNA-CORRADINI, DUNA-USA, and DUNA-EMIRATES, has been manufacturing foams, chemicals and adhesives for the insulation, modeling, signage, tooling, aerospace, and composites industries since 1957. They have locations in the USA, Italy and United Arab Emirates.