DUNKERQUE LNG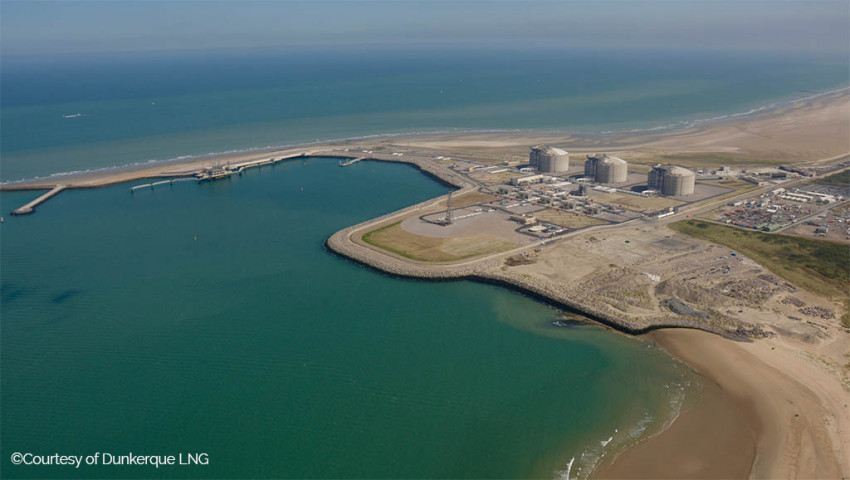 ---
25.06.2013
Insulation works recently started in regasification plant of Dunkerque, located in the north of France, 25 kilometers from the border with Belgium, to which DUNA-Corradini is involved with the provision of various insulation and construction materials.
The plant of Dunkerque is one of the largest LNG projects currently under construction in Europe; its building began in September 2011 and once finished, in 2016, it will be the second largest regasification plant of continental Europe, with a capacity of 13 billion cubic meters of gas (almost doubling the existing terminals in Europe).
Named "project of the year" at the European Gas Conference held in Vienna from 28th January to 1st February 2013, Dunkerque LNG constitutes a significant new terminal to import liquefied natural gas through carrier ships, and an advantage both for producers, who may choose to provide from there the French and the Belgian market, and for buyers, who will have more opportunity to diversify gas purchases.
Once in operation, Dunkerque LNG will process approximately 20% of the gas needs of both countries and will play an important role to ensure continuity of supplies to the whole Europe, thus consolidating the integration of these two markets with gas coming from the North and the East.
Cofiva Ingégnerie and LNG Dunkerque are the engineering companies involved, Techind-Sener and Entrepose are the contracting companies, while among the various contractors involved, Prezioso Technilor stands out as leader company in industrial insulation.
Dunkerque LNG is the twin project of another plant, LNG Gate, located in Rotterdam (the Netherlands), inaugurated in 2011 and realized by the same group of companies, to which DUNA-Corradini participated with relevant special supplies of materials for the insulation of deep cryogenic lines ( -165° C).
Work progress is perfectly in line with the scheduled execution plan and DUNA-Corradini is presently involved in the project with the supply of insulation products: particularly, DUNAPOL® SPINPIPE (polyurethane system for pre-insulation) will be used to pre-insulate the jetty lines of Terminal, while CORAFOAM® (expanded polyurethane tailor made panels) and DUNAPOL® AD (polyurethane adhesives) will be used for the corner protection of LNG storage tanks.