"Free Mobility" Project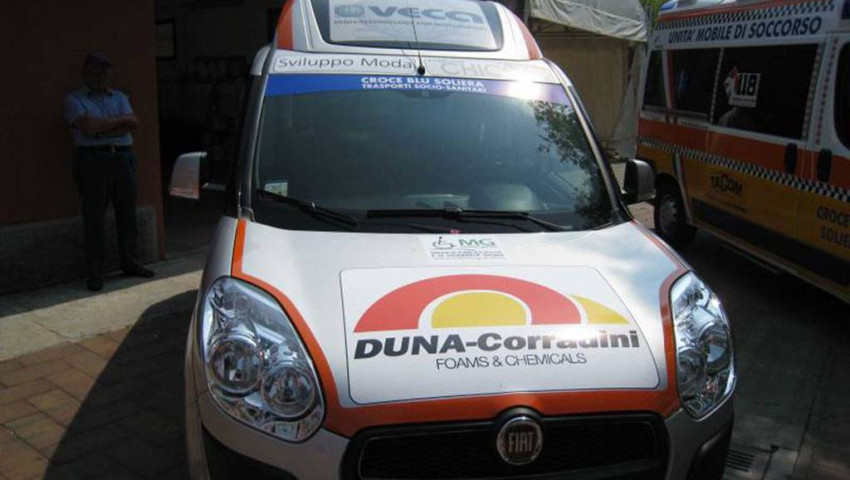 ---
25.06.2014
The new mean of transport of the Blue Cross of Soliera was inaugurated on Sunday, June the 22nd, in the presence of the city authorities and at the local fair, a Fiat Doblò bought also thanks to the contribution of Duna-Corradini.
The new car, with technical features that make it ideal to carry 4 passengers plus the driver (long wheelbase and high roof) and has a lift for transportation in a wheelchair, will be used for the transport of elderly citizens, people with disabilities or reduced mobility, and handicapped children.
In Soliera, the Blue Cross was born on April the 12th 1986 in respect of that mandate of nonsectarian, nonpartisan, secular, democratic Association dedicated to public assistance and emergency services with the intent to provide a health and social service in cooperation with 118 to citizenship of Soliera and to neighboring communities.
Like all public assistance, Blue Cross carries out its mandate in a nonprofit way, reinvesting donations and contributions collected during its service internally, for the maintenance of the Seat or for medical/management equipment and transportation.
Also on this occasion companies of Soliera have proven to be sensitive to social services and to corporate responsibility, enabling a significant action of direct solidarity within their territory.