LAST MILE ON OUR JOURNEY TO "ZERO WASTE"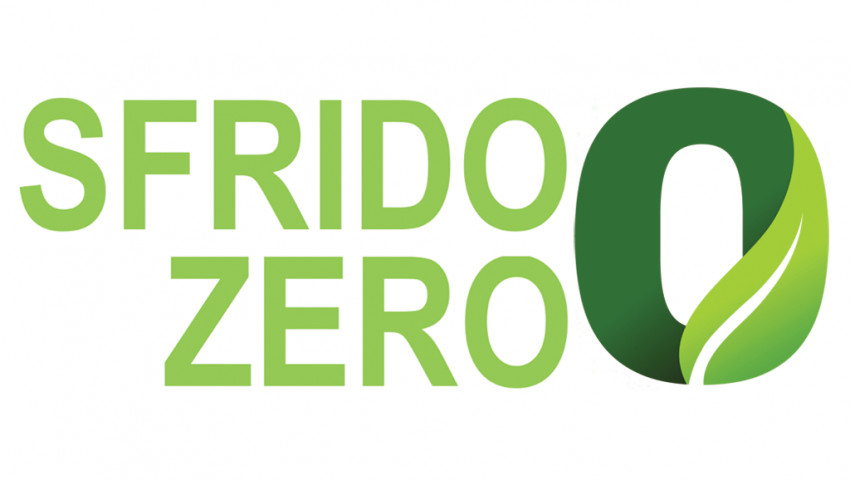 ---
21.07.2021
Starting blocks for the new plant in DUNA headquarters (Modena, Italy) that will kick off a real circular economy devoted to the up-cycling of secondary raw materials, once called "waste". A great success for the "ZERO WASTE" project, heavily sponsored by Company Management since 2015.

DUNA-CORRADINI management has green-lit installation plans for a new up-cycling plant, designed to re-use production residues, and transform them into new, high-performance, eco-friendly products.

The multimillion-dollar investment started a few years ago as a result of an absolutely innovative idea, the perfect synthesis of the "ZERO WASTE" strategic plan launched in 2015. It is aimed to achieve a real circular economy by 2025 in its noblest sense: UP-CYCLING.

«In a world where we generate more and more waste in the face of increasingly scarce resources, our response comes from a new vision that perceives waste as a resource of value, giving life to innovative and technologically advanced products that respond to the growing needs for improving the quality of life», comments Massimiliano Motta, R&D Manager.
«Unlike re-cycling, in which a material is brought back to its original properties, up-cycling enhances it thanks to an intelligent design that makes it more interesting at an economic, technical-applicative and aesthetic level», adds Alberto Brozzi, Sales Area Manager.
The plant will convert production residues and transform them into products capable of responding to the needs of multiple markets and applications. A perfect declination of circular economy: the entire project conception, innovation and realization took just two years, with decades of know-how and experience in each DUNA business segment used to achieve this common goal of great ethical and strategical importance.

«One of our biggest challenges has always been waste elimination in all its forms and at all levels of the organization. The reduction of waste, non-compliances, downtime, and the increase of efficiency of our production cycles, along with bringing cultural awareness to our employees with respect to these issues, has been a long and exciting journey in order to reduce and eliminate scrap at its generation phase through the entire production process. But we went much further and, parallel to the waste reduction programs, we allocated considerable resources and the vast technological expertise that distinguishes us at the service of "eco-design" which detects and values the residual waste which is not eliminable» comments Marta Brozzi, President and CEO.

«Being pioneers in the global challenge of a truly sustainable economy has stimulated our technical and scientific research in creating an eco-sustainable technological solution perfectly in line with the 2030 Agenda and made the whole DUNA Team proud of it», explains Guido Campolongo, Global Engineering & Industrialization Manager. «Another important piece to complete the "ZERO WASTE" project».

«This goal represents DUNA's concrete response to the great challenge we are experiencing as entrepreneurs, as parents and as inhabitants of this planet and does so at 360° since for us sustainability also means economic and performance sustainability in compliance with the high standards that the modern world requires. The recovery of secondary production products in an up-cycling key allows to enhance them by re-engineering a new life for them that stands out for its high technical performance without any compromise with respect to quality standards and, why not, aesthetic appeal we do not intend to renounce» she concludes.

The start-up of the new production line is just around the corner. Stay tuned!