NEWS from the CEO/2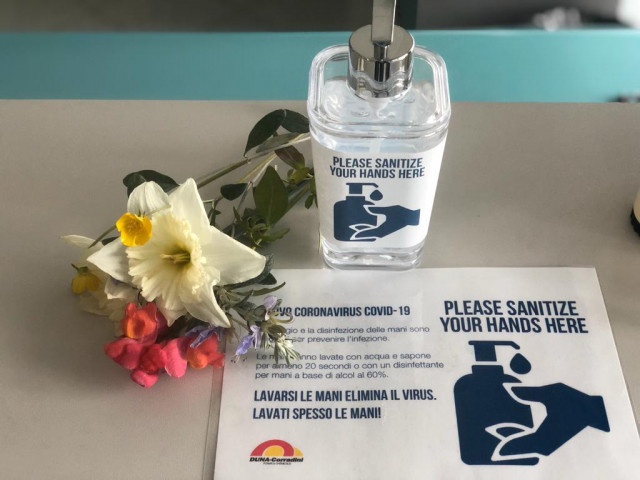 ---
24.03.2020
Modena, March 23rd 2020
Dear Customer, Supplier and Partner,
As per the last Italian law decree dated Sunday March 22nd, rules for enterprises became even more stringent as many enterprises were ordered to shut down by March 25th in order to tighten up the fight toward COVID-19 which affects Italy and the entire world. This short message is to inform all our esteemed Customers, Suppliers and Stakeholders that DUNA is allowed to operate and since weeks has been working in full accordance to all legal provisions, behaviors and conducts capable of preventing the spread of the virus.
In full compliance to the upon-mentioned law decree, activities of the Business Unit DUNAPACK® are being gradually suspended as from March 25th up to April 3rd. Requests of technical assistance level one and two are anyway granted as usual on a remote basis.
I guess somebody might wonder why we do all this despite the extra efforts and all the rest... I find challenging to explain it in a few lines (and in a foreign language) but I'll try. In more than 60 years of activity, we have been experiencing and facing continuous changes in the world and industry. Navigating through the stormy waters of the financial crisis and the earthquake in Emilia in 2012* has taught us a lot and reinterpreted and reshaped our role every time. In such times of emergency and uncertainty DUNA's role turns out to be more social than economical. Despite during these last weeks the emergency has been absorbing most of our energies, our daily action is driven also with an eye to the future. We are committed to play our role as well along the supply chain through innovative solutions and resilient spirit in order to serve all those enterprises which cannot stop or can continue.
Our well-known attention toward new technologies allows most of our departments to operate with Customers and Suppliers granting the usual reliability, punctuality and privacy even in smart-working mode. Our teams in production and logistics have been successfully compartmentalized since weeks and work hard in full respect of all adopted rules and precautions.
Our main targets as for today are the health of all our Employees and Partners and granting the usual service and quality to all our Customers. The target for tomorrow is to safeguard the future of European employment and prime-quality manufacturing.
With greater awareness and serenity, Buon lavoro!
Marta Brozzi