RSI CLUB - Final event 2013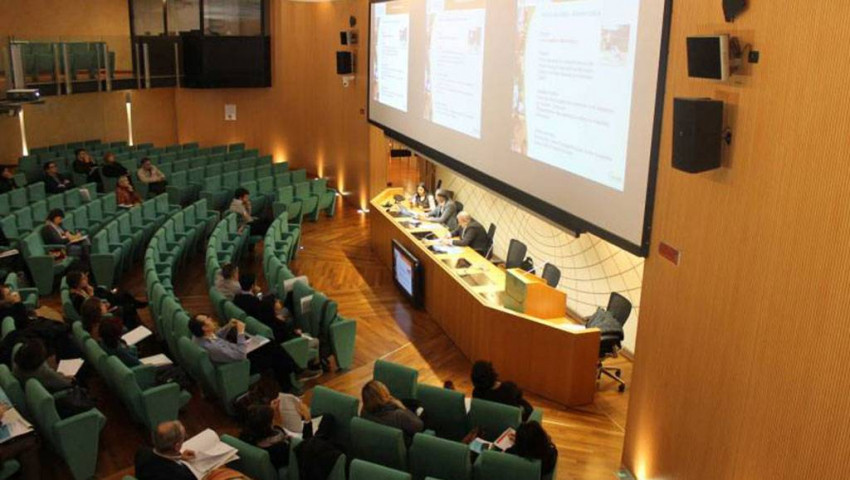 ---
06.12.2013
It was held on December 3rd at the Chamber of Commerce of Modena, the final Forum of presentation of the CSR projects of Club RSI of Modena 2013 (8th meeting of 2013) .
The event was attended by the companies of the Club, and each working group outlined the projects to which it gave shape in the course of the year and in the 7 previous meetings (Video)
The meeting was also an opportunity to host two speeches of innovative experiences and responsible change: Roberta Cocco of Microsoft Italy has spoken to us in his speech "The Future @ feminine" the importance for women to embrace science and engineering for the elimination of gender gaps within organizations . The success of the female gender at work can not in fact be linked to "pink shares" but it has to pass through a meritocracy defined by the needs of the companies. It is a widespread fact, not only in Italy but in the world , that the paths of scientific and mathematical study are scarcely populated by women; in the United States Obama himself has taken measures to facilitate the participation of the female gender in those technical and engineering faculties which contribute to create pivotal figures for the companies.
Only in a greater involvement in the study, design and technical scientific specialization the future and success of the female gender in the workplace may reside; technology, science, engineering, therefore, are the fields of study in which it will be necessary and fundamental to participate and excel.
The second intervention by Paola Lanzarini illustrated the design and implementation of MAST (www.mast.org), manufacturing arts, experimentation and technology, opened on October 4th, 2013 in Bologna. The MAST Foundation is an international institution, cultural and philanthropic based on Technology, the Arts and Innovation, which aims to encourage the development of creativity and entrepreneurship among the younger generation, in collaboration with other institutions in order to support economic growth and social development.
In this sense, the center creates a bridge between the business and the community in which it is placed. The activities offered to the general public , as well as dedicated services to employees of the Group, share the same philosophy of Technology, the Arts and Innovation.
MAST focuses on projects that leverage identity, develop new ideas and create new connections and to this end in the space of Bologna are:
- A gallery: where interactive technologies and industrial photography offer a learning environment of innovation, entrepreneurship, mechanics and the world of work.
- An academy to create growth opportunities for schools
- An auditorium for performances of all kinds
- A space nest
- A gym
- A cafe and restaurant
The two interventions, united by the theme "make change responsibly " are full merit part in the arguments pertaining to the Club, which confirms itself an increasingly important space followed more and more by companies in which to share and exchange knowledge, skills. ideas and experience of CSR projects and good policy.