WINTER CLOSURE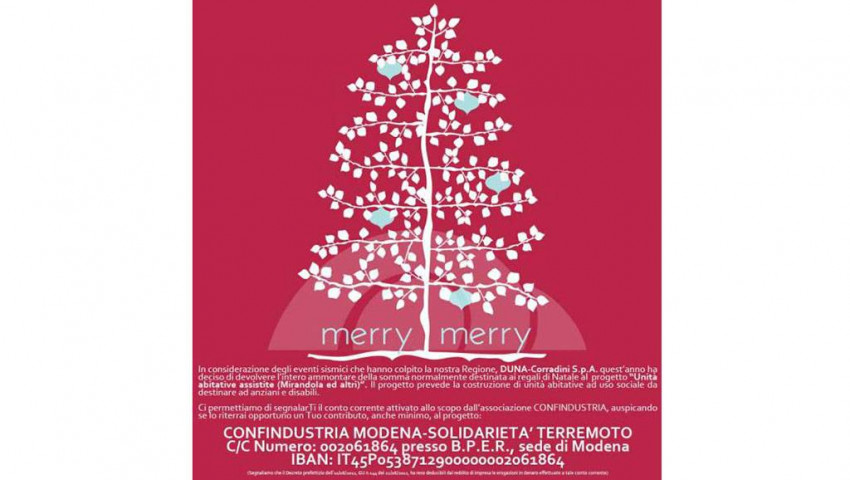 ---
06.12.2012
We inform our dear customers, suppliers and partners that DUNA-Corradini S.p.A. will be closed for winter holidays from the 22nd of December to the 1st January 2013. Our offices will be open again on the 2nd of January 2013.
The occasion is proper to inform you that, in consideration of recent seismic events that severely hit our Region, this year our company will devolve the whole amount usually assigned to Christmas presents to the project "Assisted House Units (Mirandola and others)". The projects sees to the construction of welfare house units to be assigned to elderly and disabled people.
Wishing for an even minimal contribution from your part in case you find it appropriate, we point out the bank account put in action to this aim by CONFINDUSTRIA association:
CONFINDUSTRIA MODENA - EARTHQUAKE SOLIDARITY
C/C Number 002061864, c/o B.P.E.R., Modena
IBAN:IT45P0538712900000002061864
We thank in advance for any help should come from your part, and wish you and your families a merry Christmas and a wonderful new year.