Competition DUNA&Brera: CORPI LEGGERI, A.Y. 2019/2020 edition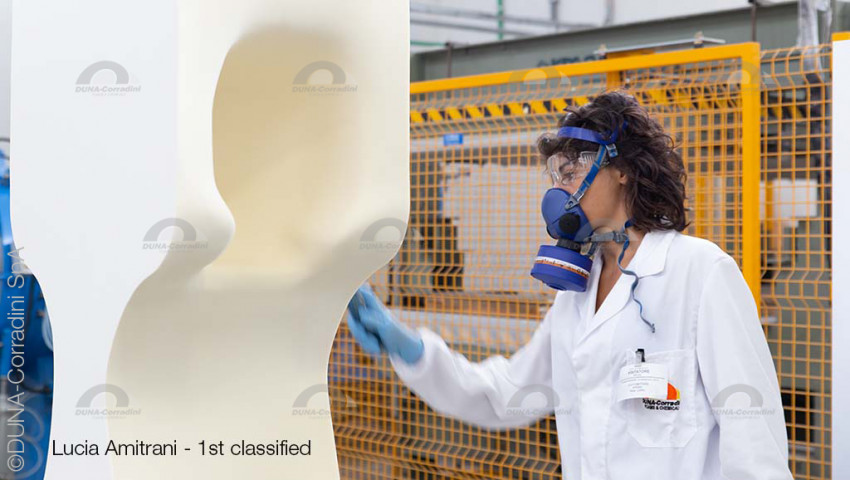 ---
30.09.2021
A few weeks before the official award ceremony, volume 2 and the video of the sculpture competition dedicated to Silla Corradini are finally ready.

The winners award ceremony of the second edition of the sculpture competition dedicated to Silla Corradini is scheduled for autumn at the Accademia in Brera. In addition to the three protagonists of the 2020 competition (Lucia, Francesca and Yasmine), DUNA-Corradini representatives, institutions and professors will be attending the award ceremony for the official delivery of scholarships.

This edition has been particularly challenging: although the global pandemic emergency has repeatedly forced us to postpone or slow down the work in progress, the tenacity of the DUNA and Academy team has kept up the enthusiasm and made it possible. Limited - if not inhibited - moving and social connections are not enough to make us give up, and the realization of the works, certainly not possible in smart working, has been accomplished in full compliance with the strictest prevention protocols against COVID-19

With some delay, DUNA and Accademia are now proud to present the catalogue CORPI LEGGERI (LIGHT BODIES), a volume that collects the 28 submitted projects and photographs the 3 realized works in the fascinating context of the Academy of Brera, in addition to the VIDEO that describes the unprecedented encounter between industry and art, retracing the work of the students who have been with us in Modena to realize together their magnificent winning works of art.

We will be back soon for the award ceremony!

To know more about the Silla Corradini competition:

© Photo Credits: Wei Deng
Benötigen Sie
technische Unterstützung

für die Produktauswahl?
Wollen Sie ein

Angebot

anfordern?
Möchten Sie eine

E-Mail

senden?