CRIT Research™ WORK AND CONFRONTATION TABLE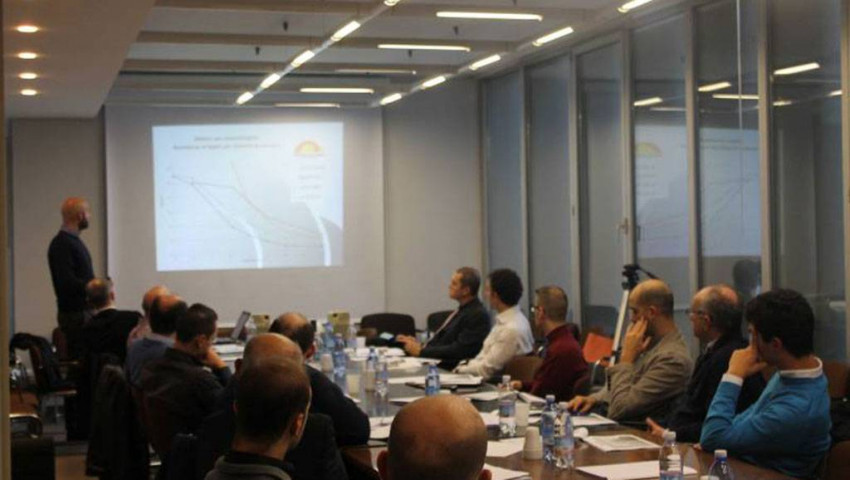 ---
02.12.2013
It was held last November 26, at Confindustria Modena, a working group organized by CRIT Research™ on the use of structural adhesives in mechanical design, which was attended by several representatives of SMEs in the area, mostly belonging to the mechanical sector.
CRIT Research ™ is a privately held company specialized in technological information and in the practice of collaborative innovation, whose aim is to provide businesses with services and support for innovation and technology transfer, acting as an interface between the industry and the world of research.
DUNA-Corradini has been involved in this table, together with Dr. Alessandro Pirondi, professor of mechanical engineering at the University of Parma, for a presentation on the physical and chemical properties of different types of adhesives and the design of the locking systems, examining the principles and methods of glued joints and introducing the theme of bonding in its broadest meaning.
The replacement of a mechanical connection with a bonding it is not sufficient; it is necessary to appropriately design the joint, using for example the maximum possible area of bonding and supporting it with configurations in order to achieve equal or better performances than more traditional methods.
During the meeting, Dr. Federzoni, part of the R & D team of DUNA-Corradini, and Dr. Pirondi touched several points :
- Analysis of traditional joining techniques vs. adhesives: advantages and disadvantages of both solutions.
- Analysis of bonding: wettability of surfaces, surface treatment, reactivity, types of adhesives, their mechanical properties and hardening processes (with a special focus on polyurethane adhesives and epoxy resins) .
- Analysis of the mechanical strength of an adhesive but also of the tensions to which adherends are subject, with the aim of minimizing their concentrations.
- Illustration and examples of various geometries of links that are solution to stress states
- Tests of strength, analysis of environmental influences , locking systems with examples of shaft-hub and flange connections, etc.
The meeting showed that the adhesives constitute an innovative solution that can replace in many cases the conventional joining methods, offering important design improvements such as:
- Waterproofing
- Wound absorption
- Reduction of vibration absorption and expansion/contraction of the involved materials
- Resistance to severe conditions (brackish, humid or extreme temperature changes)
- Design freedom
- Greater duration
- Paintability
- Reduction of the final weight
Provided that joint design, preparation of involved surfaces and use of the adhesive are always made strictly following the recommended guidelines.
Benötigen Sie
technische Unterstützung

für die Produktauswahl?
Wollen Sie ein

Angebot

anfordern?
Möchten Sie eine

E-Mail

senden?