DUNA-Corradini at MCI CONTEST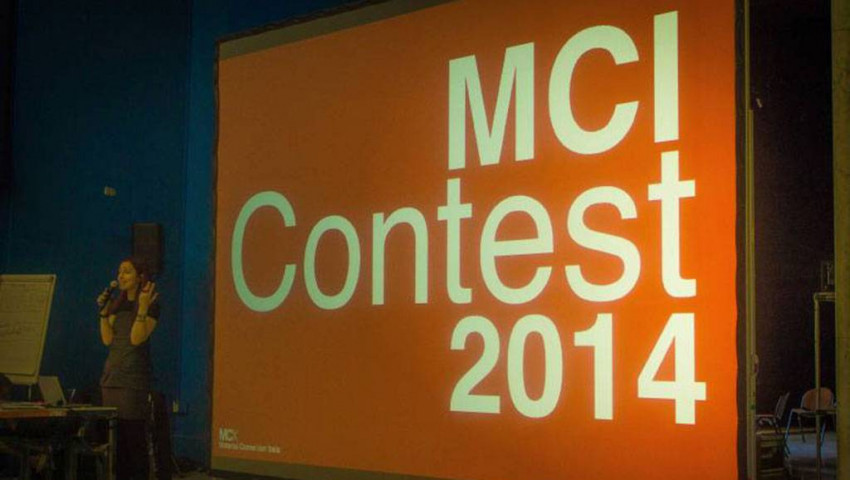 ---
22.05.2014
It was presented on Sunday the 18th of May in Milan, during the Wired Next Fest, the second edition of the MCI CONTEST, an international competition conceived to promote creative projects with innovative materials. MCI CONTEST is open to professionals and students of design, architecture and fashion coming from all the world. The contest is promoted by Material ConneXion Italia, who has always been supporting companies and professionals in the search for innovative and sustainable material solutions by promoting contact with forefront producers.
There are only seven innovative materials selected by Material Connexion to participate in the MCI Contest. Among them, the last born of DUNA-Corradini: BLUE CORINTHO™.
BLUE CORINTHO™ is the flagship product of an innovative line of radically new polyurethane foams, sustainable both in process and in the composition. As a polyurethane foam, BLUE CORINTHO™ is biologically and chemically inert and therefore has an ideal behavior in outdoor environments. This material is also great in applications where workability (manual or with CNC machines), excellent fine detail (such as corners and angles) and dimensional stability are required. BLUE CORINTHO™ can be successfully used also in the field of thermoforming such as in the creation of molds for thermoplastic materials (eg ABS), also thanks to its particular resistance to high temperatures. BLUE CORINTHO™ is the first-born of a line of high performance products and at the same time having a sustainable ECO component of approximately 85%.
Participants in the competition will develop by October 20, 2014 a project that involves the application of one or more materials in a choice of 7. The winning design will be designated by a jury in conjunction with an online vote. To learn more, visit the MCI CONTEST website.
Benötigen Sie
technische Unterstützung

für die Produktauswahl?
Wollen Sie ein

Angebot

anfordern?
Möchten Sie eine

E-Mail

senden?