DUNA introduces DUNA-BIOSHIELD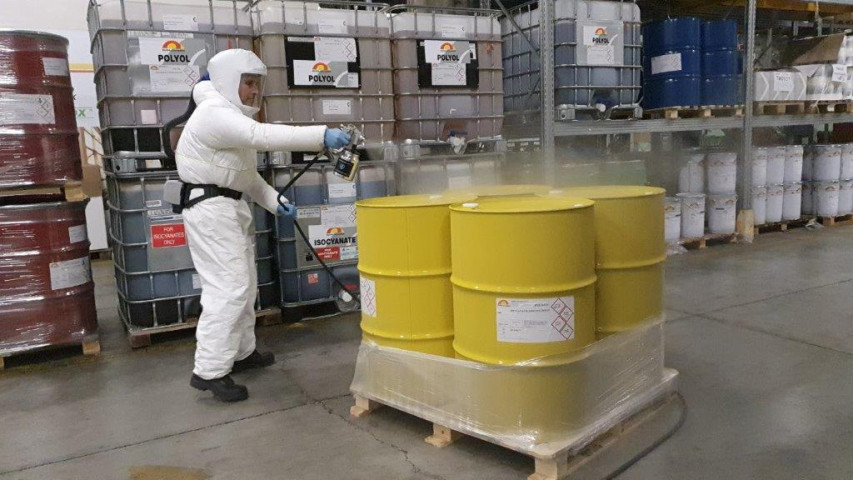 ---
01.04.2020
DUNA introduces DUNA-BIOSHIELD
DUNA-Corradini Spa introduces the sanitization process DUNA-BIOSHIELD to all goods shipped from the Italian plant.

"In a such a difficult situation, our imperative #1 is to preserve health and safety of Partners, Customers, women and men handling our products", explains Marta Brozzi, CEO and President of DUNA-Group "this is our team's response to the rumors and misleading information regarding an alleged, unproven biological risk related with goods coming from Italy" continues dr. Brozzi "as our technicians and scientists suggested, we have decided to invest and promptly implement a sanitization process for all our goods being shipped from the Modena plant, starting today at lasting as long as needed in order to give our contribution to the fight of COVID-19".
"DUNA-BIOSHIELD relies on a sanitizing hydro-alcoholic formulation, as recommend by WHO (World Health Organization) to sterilize surfaces from traces of viruses. The DUNA-BIOSHIELD solution has been selected among several alternatives being valued as the most efficient and effective" explains dr. Max Motta, R&D Manager of DUNA-Corradini.
"Clients will be able to recognize at a glance the sanitized goods, thanks to a special label we are applying on the packed goods" points out dr. Daniele Baraldi, QA&S Manager of DUNA-Corradini.
"The idea was inspired by our set of values, which include a strong sense of social responsibility which leads us to address innovative solutions to every challenge. As the COVID-19 emergency is currently spreading worldwide, we believe we had to exercise even more our creativity and play our part in fighting the effects of the pandemic we are all facing. As from now all our Clients are enabled to take full advantage from receiving sanitized goods, maximizing the safety of their co-workers" dr. Brozzi concludes.
Benötigen Sie
technische Unterstützung

für die Produktauswahl?
Wollen Sie ein

Angebot

anfordern?
Möchten Sie eine

E-Mail

senden?