DUNAPACK™ BECOMES THREE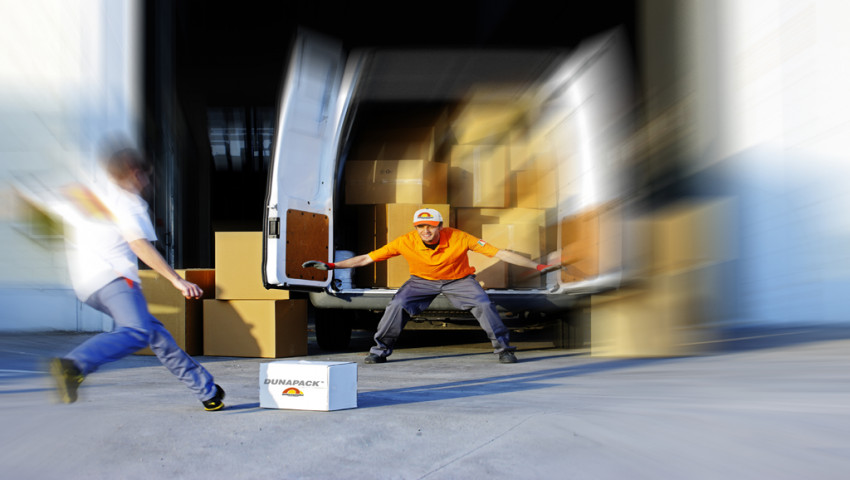 ---
22.01.2015
The packaging line DUNAPACK™, already known for Foam in Place machines and polyurethane systems to create real-time protective cushions, is enhanced in 2015 with the solutions "Air" and "Paper".
Now DUNA-Corradini is able to provide packaging solutions at 360° (products and machines) that cover every need of protection, blocking or filling by creating cushions of AIR, POLYURETHANE FOAM or PAPER. These solutions are "in place" meaning the possibility of creating the packaging when you need it, where you need it and modeled according to the specific object to be packaged, thus improving performance and at the same time significantly reducing the problems and costs for the warehouse management of packaging materials.
The existing DUNAPACK™ Foam in Place line, machines and formulated polyurethane for creating protective cushions, still remains the optimal packing method whenever maximum protection, blocking and support are required; suitable for objects with a wide variety of shapes, weights and fragility, foam pillows DUNAPACK ™ Foam in Place constitute the perfect packaging to be created on time and according to need with machine and polyurethane system of Italian production.
The line AIR (DUNAPACK™ Air In Place) is the first technology and equipment of Italian design and production to create air cushions; particularly simple and inexpensive machines, that are also low energy consumption and small, use pre-weld joint film reels with several types of pre-cutting.
The Air In Place line is particularly effective whenever a filling, slightly cushioned packaging is required.
Additionally, the Ranpak® products, are the "green" and sustainable lines for PAPERBASED quality in-the-box packaging. Paper is recyclable, renewable and climate neutral. The FillPak® converters with low energy consumption process paper into a start shaped effective filling material, while the PadPak® converters create unique pads to provide cushioning for a versatile range of products, even very heavy ones. Thanks to this agreement with Ranpak®, the market leader in paper packaging, DUNA-Corradini broadens today its range of environmentally friendly products for in-the-box packaging, adding to the existing polyurethane systems with low environmental impact DUNAPACK ™ ECO.
With the new range of types of packaging, DUNA-Corradini plans to use and expand the experience gained with the polyurethane systems not only in the realization but also in the design of the best suited packaging to the specific needs of the customer, to ensure the best solution and performance at the lowest cost.
Benötigen Sie
technische Unterstützung

für die Produktauswahl?
Wollen Sie ein

Angebot

anfordern?
Möchten Sie eine

E-Mail

senden?