Everybody to CarpInScienza!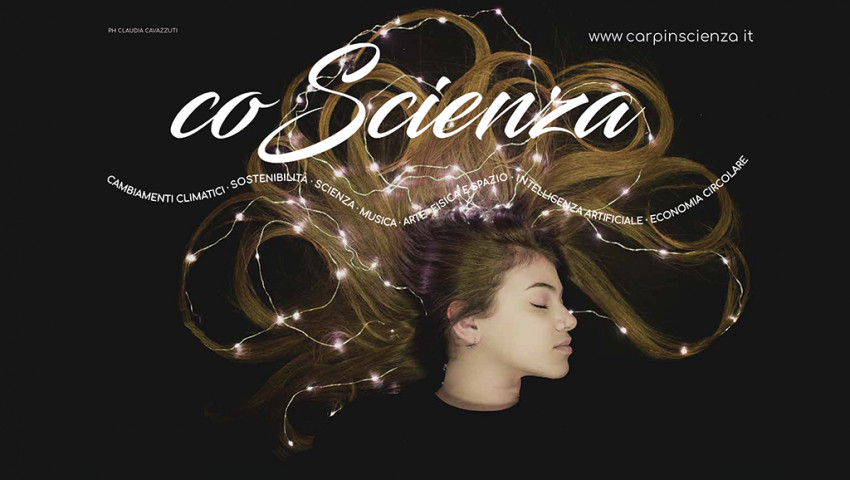 ---
08.09.2020
We hope to see you at the fifth edition of Carpinscienza, Carpi's science festival. It has been extraordinarily organized this year despite the difficulties of the moment, by the secondary schools Fanti, Meucci, Vallauri, Vinci and Nazareno.

The festival will be held in Carpi from Monday 21st September to Thursday 01st October and includes:

- conferences aimed at citizens in the center of Carpi, held by speakers of the highest caliber (Luca Perri, Adrian Fartade, Stefano Mancuso Amalia Ercoli Finzi (NASA scientific consultant), Diego Rizzuto and Daniele Brunelli);

- lectures for secondary schools (with Luca Perri, Serena Giacomin, Elisa Palazzi, Enrica Amplo, Carlo Alberto Carnevale Maffé, Federico Benuzzi, MariaSole Bianco, Serena Giacomin, Barbara Mazzolai);

- interactive laboratories for primary and secondary schools with workshops that will cover experiments related to mathematical, physical, chemical, natural and human sciences for the development of transversal skills.

This year's theme is "CoScienza" (=ConScience) and the topics covered range from climate change to space, from sustainability to physics, passing through music, art, artificial intelligence, circular economy and much more ...

We'll be there!
Join in too: https://bit.ly/2R6Iawq

Benötigen Sie
technische Unterstützung

für die Produktauswahl?
Wollen Sie ein

Angebot

anfordern?
Möchten Sie eine

E-Mail

senden?