RanPak workshop in DUNA-Corradini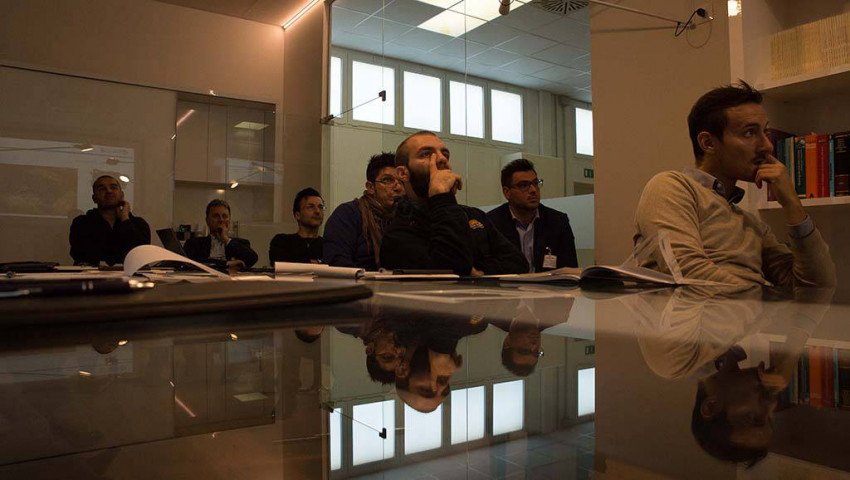 ---
16.10.2015
A workshop was held yesterday at DUNA-Corradini, in which experts of the company Ranpak illustrated packaging engineering tehniques, i.e. techniques to maximize the protective power of each packaging.
Founded in 1972, Ranpak is a company founded with the goal of becoming the first manufacturer of packaging material for protection during shipment that was at the same time also environmentally friendly, with solutions to 100% recyclable, reusable and renewable.
In over 40 years, Ranpak has established itself in the production of packaging solutions with paper and has grown into an international company: innovative, competitive, with more than 350 employees, today Ranpak is the first largest producer of complete solutions (materials and machines) for stuffing with paper.
Paper is a very flexible material that presents significant characteristics of absorption and can protect a wide range of products, when used in the correct way.
Strengths of packaging solutions Ranpak, are not only the simplicity and ecology, but also the very high engineering study of the dynamic forces in play during the impact, with drop test, cost analysis and study and proposals of solutions and alternatives to the traditional systems of protection and filling, at the same time performing and cost-effective for the end user.
Ranpak is partner of DUNA-Corradini, who distributes "Paper in Place", thus expanding its offer of material DUNAPACK® with lines of machines PadPak® and FillPak® for the production of paper from protection and filling.
The workshop yesterday, followed by the entire sales force of DUNA-Corradini and the technical department of our renewed DUNAPACK department, brought to light various techniques for wrapping objects according to their shapes, sizes and features with an eye to providing customer always the best solution in terms of quality / price ratio.
Through practical tests and theoretical lessons, Ranpak shared with us a real lecture on packaging, on issues that different forms may give rise to, on the forces involved in a fall, and on savings in the use of material for stuffing.
Benötigen Sie
technische Unterstützung

für die Produktauswahl?
Wollen Sie ein

Angebot

anfordern?
Möchten Sie eine

E-Mail

senden?