VISIT OF SCHOOL CLASSES IN DUNA-CORRADINI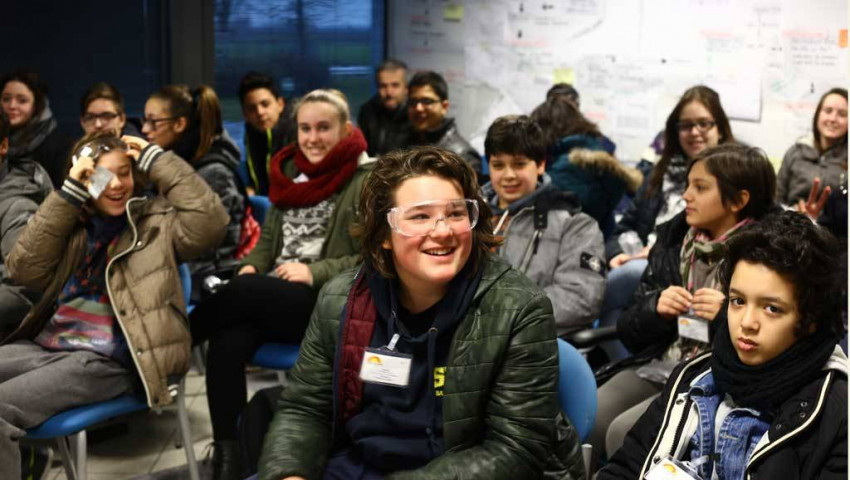 ---
05.02.2015
As part of initiatives dedicated to the territory, this morning DUNA-Corradini hosted this 3 classes of middle school Dante Alighieri of San Prospero.
The visit is part of a program implemented by the schools to facilitate school guidance and illustrating actual work to allow a more aware choice of the coming scholastic path.
To the visiting pupils, very polite and interested, we showed the entire activity of the company: a short multimedia presentation on polyurethane and its applications was followed by a visit to the laboratory, seat of our R & D, where they had the opportunity to see a free rising polyurethane foaming.
Pupils then, accompanied by our staff and by Professor Stefania Bulgarelli, Labbate Rossella and Christmas Raffaella continued to see our foams & chemicals departments, where the totality of our production activities takes place and where they had the opportunity to touch some of our products.
We believe that collaboration between socio-economic actors (companies) and the school community can enhance the effectiveness of training; workplaces are in fact fundamental cognitive contexts to provide students with knowledge about the organization of work, the corporate culture, the market targets or sustainable development; therefore, to contribute and to devote time to school and training of young people is a useful and practical way to interpret corporate social responsibility.
Benötigen Sie
technische Unterstützung

für die Produktauswahl?
Wollen Sie ein

Angebot

anfordern?
Möchten Sie eine

E-Mail

senden?