High Temperature Tooling Boards: CORINTHO®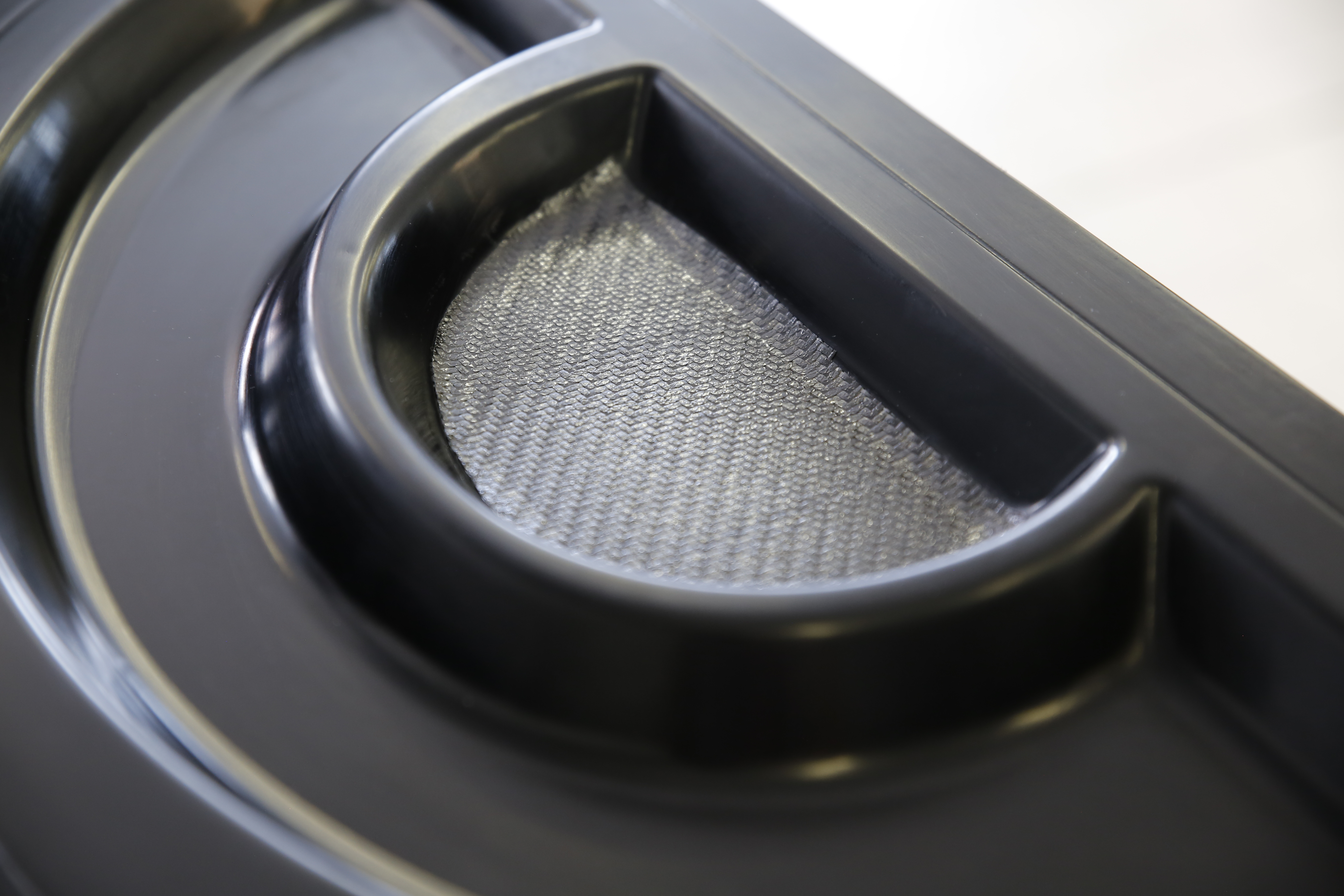 BLACK CORINTHO®: the innovation of
high temperature tooling boards
BLACK CORINTHO® is an entirely new style of polyurethane high temperature tooling boards, designed by our R&D team to be the DUNA-Group's flagship product for all sectors requiring a high degree of precision, detail and machinability.
The BLACK CORINTHO® high temperature tooling boards is suitable for:
Carbon prepreg direct layup tools;
Master models;
The necessity of tooling boards that can withstand higher temperatures is common in aerospace, automotive, composite, modelling, and design industries.
Advantages of BLACK CORINTHO® versus other
high temperature tooling boards
BLACK CORINTHO® is a highly innovative polyurethane tooling board for low and high temperature applications thanks to its features:
LOW CTE

For improved dimensional stability under high temperature. Other boards, such as epoxy, often can't withstand high temperatures (beyond +120°C) and distortions may occur. Tools made with BLACK CORINTHO® boards expand and contract under high temperature behaving as carbon fiber does.

HIGH CONDUCTIVITY

High conductivity allows a more uniform heating of complex or big tools and quicker autoclave processing in relationship to other materials.

EXCELLENT MACHINABILITY

BLACK CORINTHO® is a non abrasive tooling board that machines very well to guarantee a high degree of precision.

LIGHT WEIGHT AND EASY WORKABILITY

Tools made with BLACK CORINTHO® are typically lighter in weight than metal tools and are less labor-intensive and time consuming to fabricate. They are the ideal solution for prototypes, one-shot or a small series of tools.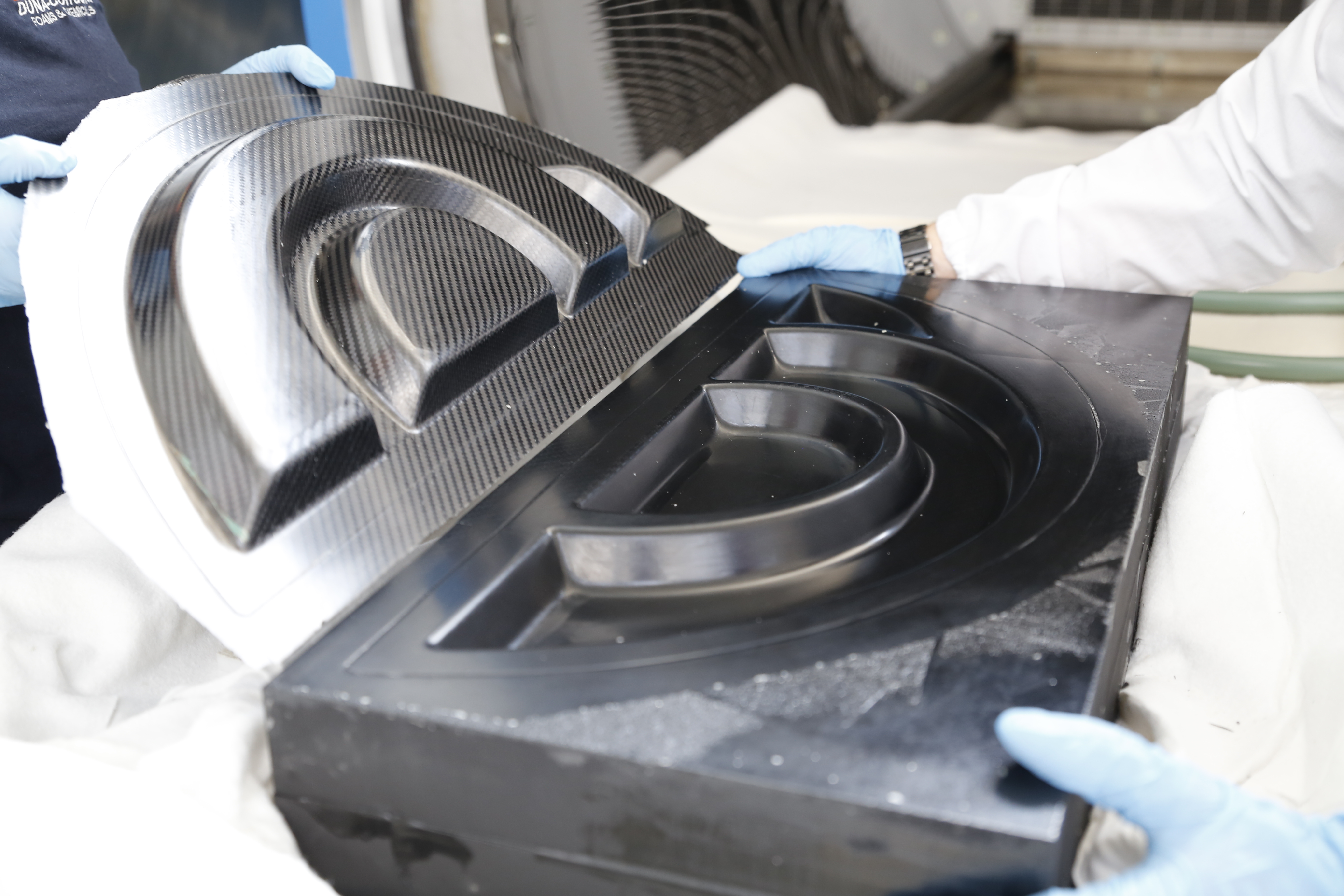 ACCESSORY MATERIALS
To provide a more complete set of products we manufacture a range of accessory materials to bond and seal tooling boards:
DUNAPOX BLACK AD is a rigid epoxy adhesive designed for bonding CORINTHO® tooling boards. Just like the boards, it resists high temperatures.
DUNAPOX BLACK SEA is an epoxy sealer designed to completely seal board surface. It can be polished with sandpaper to obtain the desired surface smoothness.
How does
high temperature tooling

work?

Creating a master model or direct layup tool with high temperature tooling boards usually includes 3 steps before the oven or autoclave processing: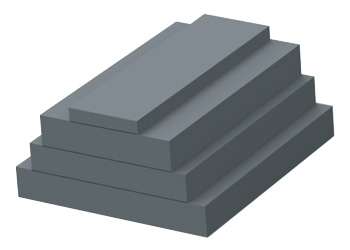 HIGH TEMPERATURE TOOLING, STEP 1 -
BONDING
BLACK CORINTHO® tooling boards are bonded together with DUNAPOX BLACK AD 135, the high temperature adhesive.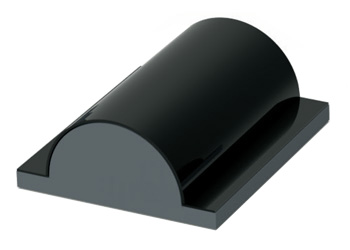 HIGH TEMPERATURE TOOLING, STEP 2 –
MACHINING AND SEALING
BLACK CORINTHO® is CNC machined and sealed with DUNAPOX BLACK SEA, to guarantee a smooth and precise surface..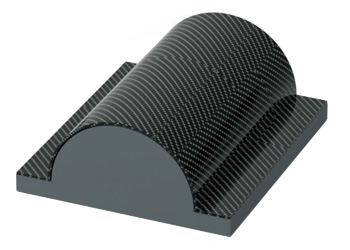 HIGH TEMPERATURE TOOLING STEP 3 –
PREPREG LAYUP
Prepreg or composite material is laid up and cured onto BLACK CORINTHO® tool ready for autoclave.
"Polymeric tooling boards have traditionally been used within the aerospace and automotive industries to produce master molds, as they lack the thermal stability, conductivity, and thermal expansion values required to laminate carbon prepregs in autoclave conditions to obtain finished carbon parts.
Aluminum and other metallic alloys have historically been the go-to high temperature tooling materials when it is necessary to match the thermal and expansion characteristics of a carbon prepreg, despite their weight, cost, and long machining times.
The goal of this research was to improve the current tooling & mold making technologies, developing a highly conductive high temperature polyurethane board, with a low CTE, to offer process improvements for demanding aerospace and automotive tooling applications.
The results of this research are the high temperature tooling boards BLACK CORINTHO®: these tooling boards have low CTE values (5-11 10-6K-1 (between 30 and 70°C)) and high dimensional stability, thanks to their high glass transition temperature (240°C).
Thermal conductivity measured at 25°C is 0.264 W/mK for BLACK CORINTHO® 800 and 0.378 W/mK for BLACK CORINTHO® 1100.
BLACK CORINTHO® high temperature tooling boards have been successfully tested in combination with epoxy, cyanate-ester, benzoxazine; successful industrial records were obtained in making high temperature direct-lay-up tools and master-models.
This high temperature tooling boards features superior surface finish, dimensional stability and high thermal conductivity, thus reducing oven and autoclave cycle times and enabling BLACK CORINTHO®  tooling board to replace metallic and aluminum tooling boards for prototypes, master models, and use with high-temperature curing Prepregs"
Massimiliano Motta - DUNA-Group R&D Manager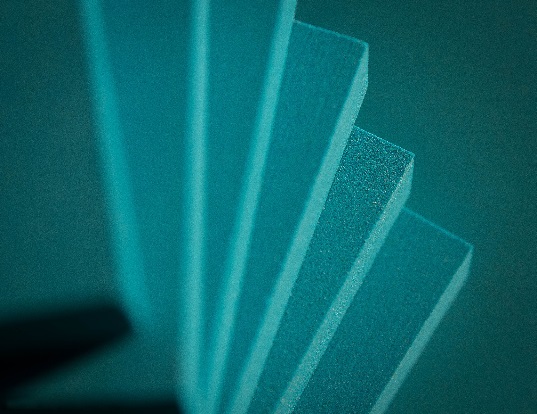 BLUE CORINTHO® HT
BLUE CORINTHO® HT is a rigid polyurethane tooling board particularly suited for master models, but also used to make thermal breaks or supports. Its features include a high service temperature, a high surface finishing and an internal consistency and ease of machining.
BLUE CORINTHO® HT main applications are master modelling, thermoforming, prototyping, modelling, thermal breaks and cryogenic supports.