6th-8th March 2018 - JEC WORLD 2018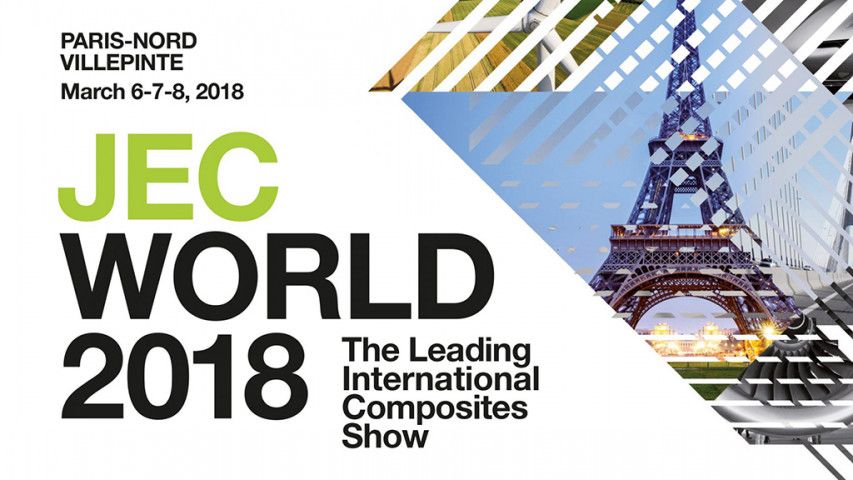 ---
Date: 6th-8th March 2018
Place: Paris France
Booth: Hall 5A N15
DUNA-Corradini will be present at JEC WORLD 2018 , the trade show that unites the global composites industry.

JEC WORLD groups all the actors of the composites world, from raw materials manufacturing to finished products. Aerospace, Building, Automotive and more industries will be represented by many manufacturers from different fields and domains.

DUNA will be showing many of its product lines: BLUE CORINTHO® HT, the low CTE composite operating at temperatures over 200 °C, easy to machine and suitable for various applications, such as master modeling, prototyping and high temperature prepreg tooling.
BLACK CORINTHO® is the future of carbon prepreg molding and master modeling, having an ultra-low CTE and excellent dimensional stability, together with a very high thermal conductivity that helps reduce autoclave-processing time.
DUNAPOL™ T is the ultimate reinforcement material, it is fast and accurate and ideal for thermoplastic laminates for sanitary industry and swimming pool industry. In addition to these products, we will be exposing our DUNAPOX™ BLUE and BLACK SEA epoxy sealers, together with our DUNAPOX™ BLUE/BLACK AD epoxy adhesive.

We will be waiting for you at HALL 5, Booth 15 !


http://www.jeccomposites.com/knowledge/international-composites-agenda/jec-world-2018
---