FIRST FOAM PRODUCTION OF DUNA-EMIRATES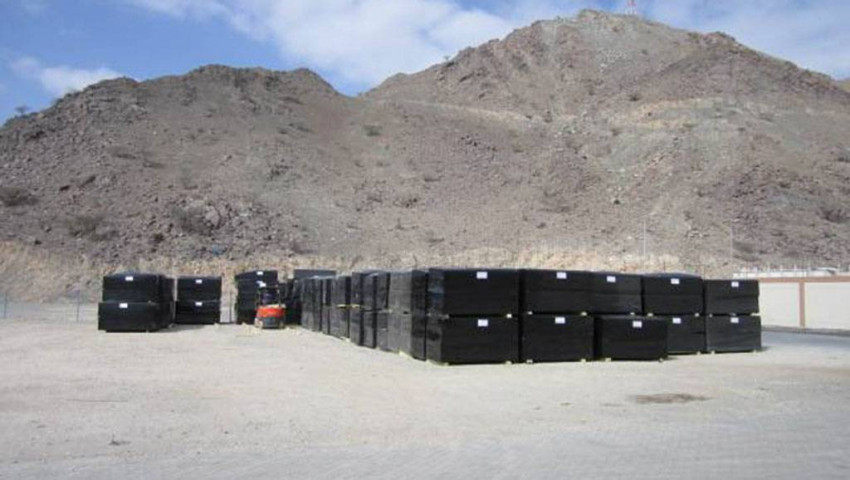 ---
14.02.2012
On the 07th of February 2012 the very first production of polyurethane foam CORAFOAM® has been carried out in Fujairah by DUNA-Emirates.
With one of the two Mobile Foaming Units Pegasus, DUNA-Emirates yesterday realized the first cubic meters of CORAFOAM® PB 50 M1-HC, the most requested material in cryogenic field for its many certifications and good references.
The produced material, together with the one that will be produced in the next days, up to 600 m3, will complete a supply of total 8.000 m3 previously begun in Soliera, and will be used to insulate the gas liquefaction plant GORGON LNG in Australia, after the fabrication in China.
The production of DUNA-Emirates in the first times will be carried out with the mobile foaming unit Pegasus, designed by us, that will be afterwards replaced with a steady foaming plant, according to the intentions.
The first foaming has been made possible thanks to the adaptation of the production and storage system to the needs of the place; particularly, besides a first cold store, absolutely necessary to keep at the right temperature the blowing agents Pentane and 245+365), to the addition of a second cold store for storage of blowing agent 141b, demanded by the Fujairah municipality.
The immediately following supplies that we plan to honor from the production plant of DUNA-Emirates, are 7.000 m3 of foam going to Thailand (project: GORGON LNG, Australia) and 7.000 m3 going to Papua, New Guinea (project: PNG LNG), being Far East easily and cheaply attainable via ship from the Fujairah Emirate, and planning in the meanwhile to serve the Qatar Emirate, the country with the biggest business and the next strongest investments in the gas sector.