Cyberspace and Green Design Meet at NSA in Fort Meade, MD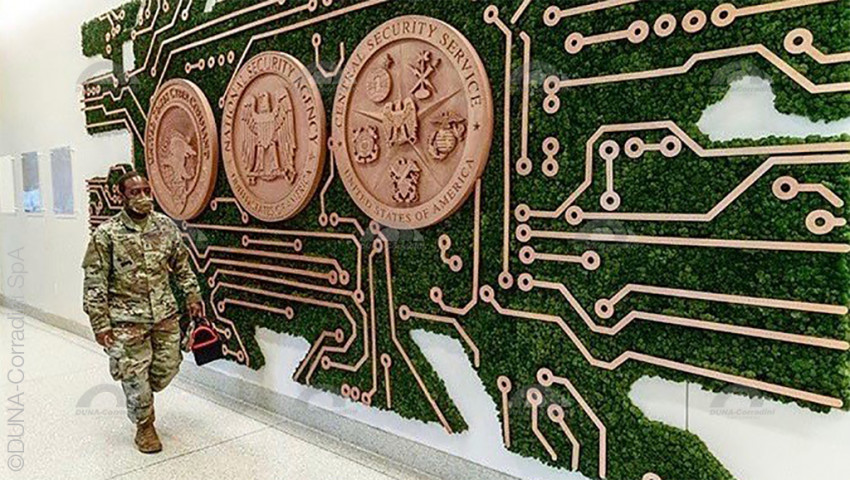 ---
It's alive! Living signage at the NSA headquarters in Fort Meade, Maryland is bridging the gap between design and sustainability. These highly-detailed plaques were fabricated using CORAFOAM® U 150: after Vectric CNC software designing, each plaque took around 3 hours to mill on Stepcraft Q408 CNC machine.

Each sign was primed using an all-purpose primer. Interestingly, the paint is bronze spray paint, but was not applied in the typical fashion. Not a fan of how spray paint dispenses or looks after application, Mike opted for an out-of-the-box approach and punctured each can and emptied them into his HVLP gun, and the proceeded to spray like normal paint – a technique he said worked perfectly.

As one may imagine, security at NSA Headquarters is very strict, and the signs were installed by onsite technicians. Designed to symbolize the intersection of the NSA's mission in cyberspace and green design, the background is actual, naturally preserved moss.

CORAFOAM® was selected due to its nice cell structure, and ease of painting: HDU is an ideal substrate to paint by far, and rarely needs any finishings unless a customer specifies natural wood grain or a natural finish.